We are celebrating our 7th Birthday this year in style! Come and join us for a night of artistic performances, live music, drinks, food and FUN! TICKETS ARE STRICTLY LIMITED!
This isn't just a party, it's an event you don't want to miss!
AT: 2/28 Spence Street, Cairns City.
ENTRY: Via red carpet - 7-9PM
Tickets: $200.00 This includes - Automatic VIP membership for 12 months*, entry, drinks and food (limits may apply) entertainment,and a $100 Trademark Ink gift card. TICKETS ARE LIMITED!! More details in store!
!!STRICTLY BLACK TIE, NO EXCEPTIONS!!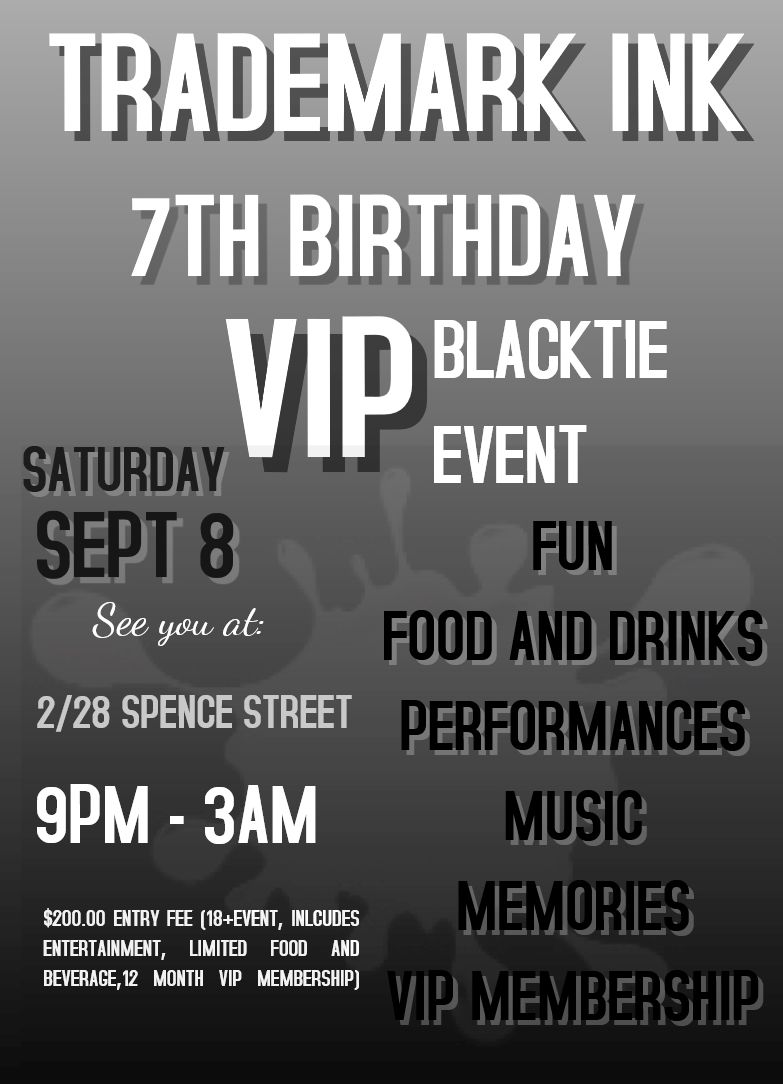 We had a great weekend down at the Cairns Lifestyle expo 2017! Yes, we liked the cars! How could you tell? Thank you to all who visited or stopped by our humble little stall we hope you all had a great couple days! Hope to see you all in the studio soon! Peace!