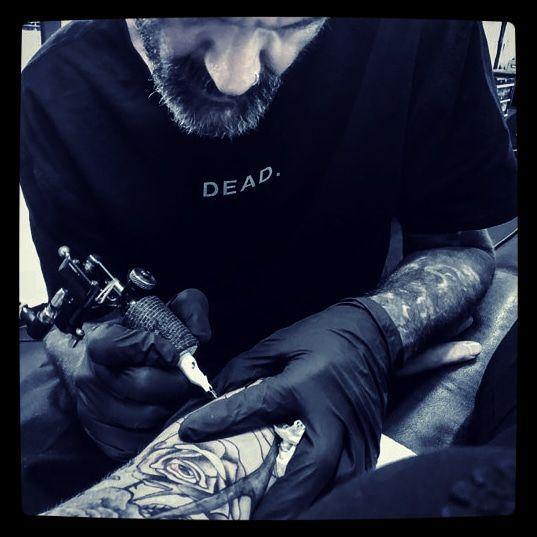 Born and raised in Sydney, Australia, now living in Far North Queensland.

'I got my first tattoo when I was 15 years old. That event opened the door to a whole new world for me. I've always been into art, and always drawn since I was a small child. I had a fondness for all styles of the art form and would hoard and consume tattoo magazines, amazed at the work done by some of the artists'.

Tim started tattooing professionally in 2004. He is a self taught artist and tattoo artist, and has been tattooing since the age of 21. Constantly refining and polishing his craft keeps him extremely busy and motivated to take it all to the next level.